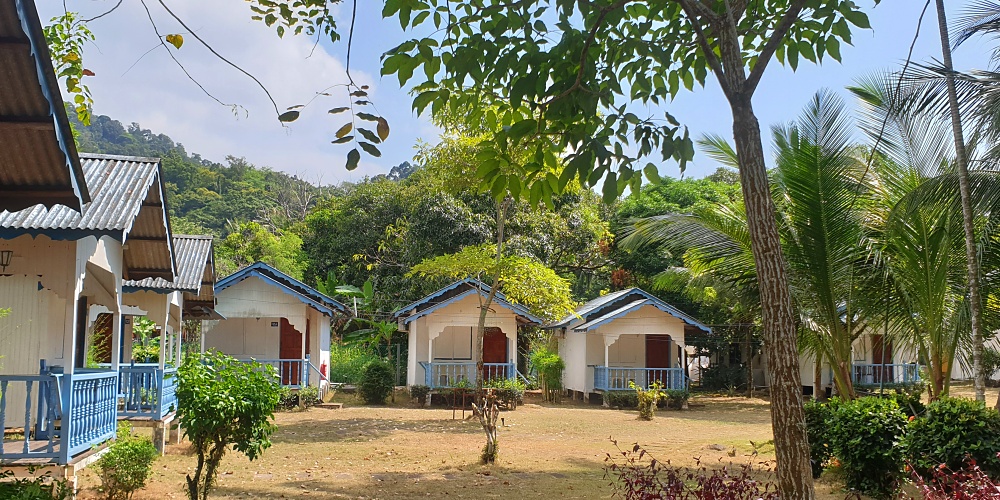 Tioman Gold Coast
Pulau Tioman, the local name for what the rest of the world knows as the island of Tioman, is a place of sheer beauty and considerable exotic holiday appeal. Located off the eastern coast of West-Malaysia, it's a sanctuary of unspoiled natural beauty, stunning beaches, and a turquoise gin-clear sea.

The island's for the most part still untouched remoteness gives it a rare air of blissful exclusivity and also ensures that it will remain a well-kept secret for the foreseeable future. For now, Tioman remains the ideal destination for nature lovers, beach-goers, snorkeling aficionados, peddle-boarders, scubadivers, basically anyone seeking a break from the stresses of everyday life.

Tioman Gold Coast
Unquestionably one of the most enviable stretches of the island is situated at its breathtaking southwest coast, which, appropriately, has been dubbed Tioman Gold Coast. Tioman Gold Coast is the somewhat more ethereal part of Tioman where the island's high-end accommodations are clustered.

These include such elegant resorts as Japamala, Bagus Place, Minang Cove and Tunamaya. Furthermore, Tioman Gold Coast also includes the soon to be completed private beachfront residences known as Samala Sejo.

Each of these swanky accommodations offers an unforgettable experience: world-class architecture and stunning vistas of an endless sea and pristine jungle. Not to mention the numerous top-notch facilities on offer.

Activities Galore
Apart from its alluring setting, dreamy ambiance and balmy weather, Tioman also offers a wealth of activities for visitors. The island is an absolute diver's paradise, blessed as it is with its rich marine life and thriving multi-hued coral reefs.

Kayaking and kitesurfing are another popular activity off the island. Additionally, visitors can go for island-hopping excursions. This involves taking a motorized sampan-sized vessel trip to explore the little castaway atolls that surround Tioman, along with the various hidden Bounty coves and Pirates of the Caribbean-style bays. Without fail, a trip to remember.

Landlubbers Unite!
For those seeking land activities, Tioman has plenty to offer as well. Visitors can explore the island's dense rainforest, home to an astonishing variety of flora and fauna. Hiking from village to village is another popular activity, given the lush greenery, breathtaking waterfalls and natural pools to discover. Not to mention the delicious makan that can be sampled at the villages in question.

Clearly, Pulau Tioman is a must-visit destination for anyone seeking a beautiful, unspoiled island paradise. Whether you're looking for relaxation, adventure, or simply a break from life in the city, Tioman has something for everyone. And if it's something really special you're after, there's Tioman Gold Coast. Memories for life.